Our Organic Cbd products here's the juicy facts about this amazing plant medicine. ........EVERYTHING FROM tinctures to chocolate!
Organic CBD Oil - here's everything you need to know..
Please email us flownutrition@gmail.com to order and see our shop page for more details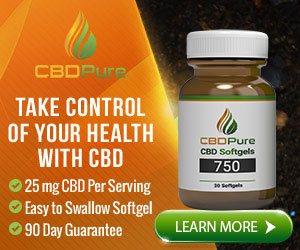 ---
Cannabidiol
is basically an antipsychotic compound. However, how this compound works remains unclear. But, studies have shown that cannabidiol seems to prevent the breakdown of the chemical that affects mood, pain, and mental function in the brain. It also seems to effectively prevent THC psychoactive effects as well as curb pain and anxiety.
Since it is non-psychoactive, CBD has not been dealt with like THC. Actually, CBD has been overlooked for a long time due to marijuana's psychoactive effects.
Additionally, research is required to enhance the understanding of CBD since it is a complex compound. That's because it is polypharmacological. That means it affects different body parts at once. Therefore, it's important to know the interactions of different changes in the user's body. This can be discovered via clinical research only.
Overview Of Cannabidiol Products
The legalization movement and health reasons have increased medical marijuana's demand. Therefore, there are many people that need alternative cannabidiol sources. Since CBD is a natural element in hemp, which is legal, CBD hemp topical and oil supplements have become very popular.
What Are The Effects of CBD? Any Warnings To Know About?
Unlike THC, cannabidiol is not a psychoactive cannabinoid. Studies have revealed that cannabidiol has significant neuroprotective and antioxidant properties. This suggests that CBD might be a potential neurological disorders' therapeutic aid. Although the FDA has not approved cannabidiol for any condition, several studies have revealed promising results for different conditions. In addition, anecdotal evidence shows that cannabidiol products have been used by many people as CBD as shown that it could potentially relieve pain, anxiety, stress, as well as
various symptoms of over 50 different health issues
.
This is all relatively impressive, especially since
cannabidiol is organic and a naturally growing herb
that hasn't been synthetically or chemically altered to treat any of the conditions above. Although we can admire CBD for what's been shared so far, over the past couple years, CBD has also shown the potential to relieve and/or lighten the symptoms of over 50 different medical conditions, which we have listed for you immediately below.
List of a few of the conditions CBD may benefits
Health Conditions:
Some studies have shown that cannabidiol is effective for some disorders and conditions.
According to these studies, cannabidiol can be used as an:
Antiemetic that reduces vomiting and nausea
Anticonvulsant that suppresses seizures
Antipsychotic for alleviating psychosis
Anti-inflammatory that discourages inflammation
Anxiolytic/antidepressant that allays anxiety and depression
Antioxidant that combats neurodegenerative disorders
Anti-tumoral or anti-cancer that combats tumor cells and cancer
Additionally, there are prescription-only sativex and nasal spray with both THC and CBD. CBD has also been used effectively as a therapeutic aid for frequent urination, pain among MS sufferers, and muscle tightness. Early research shows that CBD may also treat conditions like dystonia, insomnia, epilepsy, and psychosis.